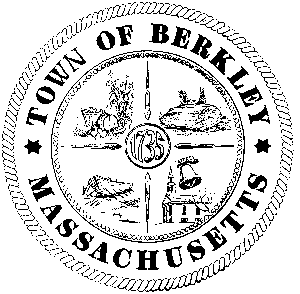 Welcome to the Berkley MA Genealogy Homepage
Berkley, MA is nestled in Bristol County, surrounded by Taunton, Lakeville, Dighton and Middleboro. Filled with beautiful New England style homes, farms, and a charm all its' own.

Incorporated in 1735 from parts of Taunton and Dighton, it is not difficult to picture this town as it was over 250 years ago.

The town was named for an admired scotchman residing in Newport, RI at the time, Bishop Berkley. Upon hearing this news, he ordered an organ to be sent to the church. The town was in an upheaval. Music during a church meeting was, afterall, "the work of the devil"! The instrument was refused and sent to Newport. Again, it was rejected and lay in storage until some years later it was acquired for the price of the storage.

As the town meeting of Oct. 20, 1735 adjourned, Rev. Samuel Tobey was selected to be the first minister. The meeting house was finished Nov. 2d, 1737, 3 weeks before Rev. Tobey was ordained.

Modern day Berkley is still a rural farming town. The people are friendly, helpful and proud of their town. It is the type of town one would envision when thinking of New England.
Births
Census
(the above pages are under construction except births)